Join the course in February!
Let's get inspiration and examples from the Metaverse!
Linda U Johansson is an experienced and thought-provoking speaker and strategist in digital trends, e-commerce, Metaverse, and futurism.
She is the founder and CEO of Swedish Metaverse Center, which helps companies with Metaverse strategies.
A few things she's great at
Linda helps European companies to navigate and create true value in the Metaverse.
Staying up-to-date on the latest trends and development in the Metaverse is essential for anyone looking to stay ahead of the curve and harness the full potential of this new evolution.
Linda offers inspirational lectures where she explains the Metaverse in a fun and pedagogical way
Experience the power of creation: add value to the Metaverse through innovation and collaboration.
Linda creates collaborations between organisations in order to create innovative immersive experiences
Invite Linda to your team for a creative and fun workshop regarding how to create value for your company/trademark in the Metaverse.
Linda will facilitate and guide your team through hands-on exercises and interative discussions.
Exclusive Metaverse training
Learn all about the latest trends in the Metaverse. Test immersive experiences! Learn about the history and what companies are building in the Metaverse right now.
Learn about what companies need to do in order to be prepared for the future in the Metaverse.
Speaking assignment? Creative workshop?
Contact Linda today!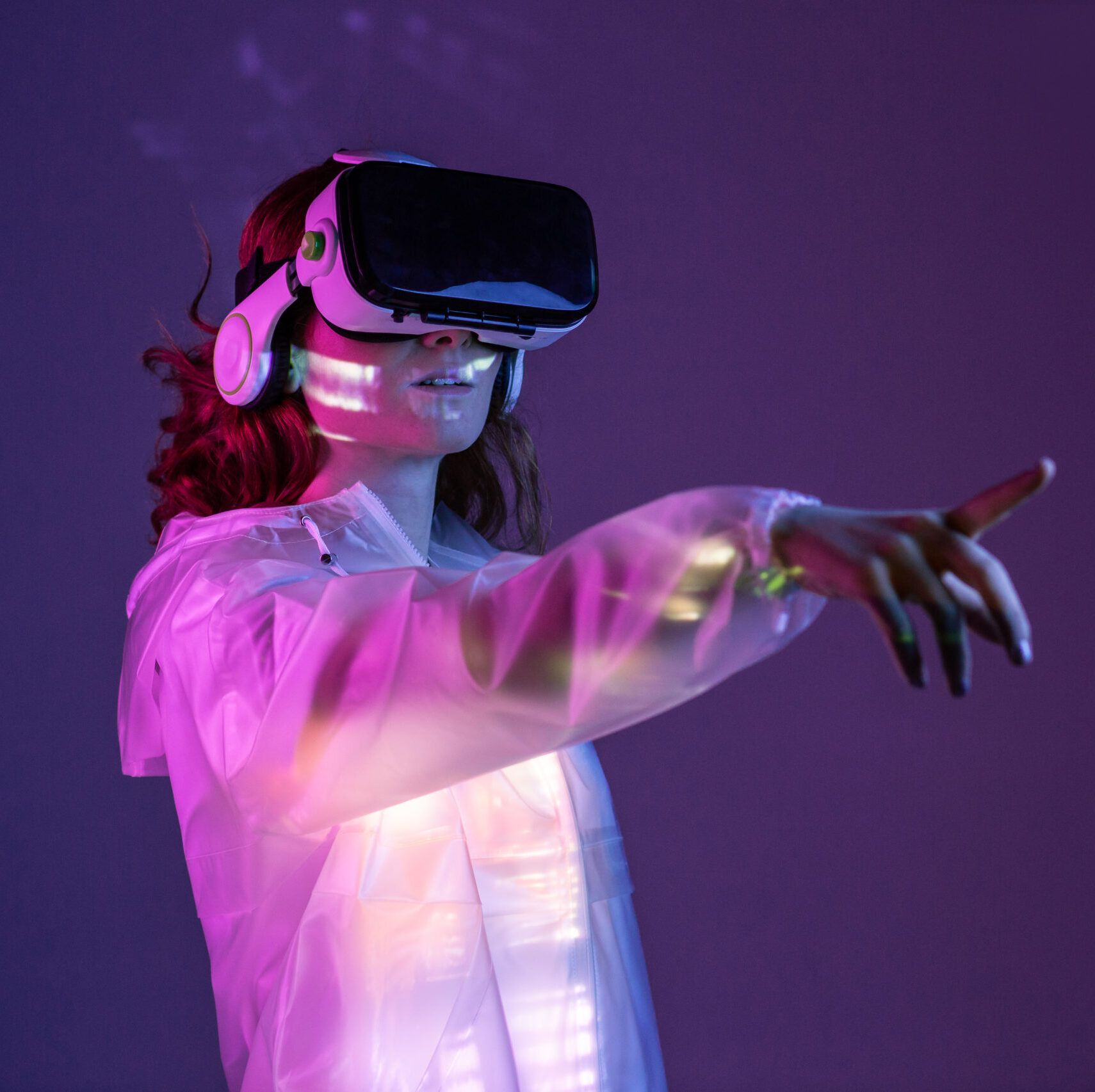 Earn a Metaverse Center of Excellence Certificate
International workshop (English)
The secret of success in the Metaverse Course
Join us for a one-of-a-kind workshop on creating value for the Metaverse!

You will learn about the latest trends and technologies that is shaping the future of the Metaverse.

Linda will facilitate and guide you through hands-on exercises and interactive discussions, enpowering you to leverage the Metaverse for your business or personal growth.

Do not miss this opportunity to gain a competitive edge and position yourself at the forefront of innovation in the Metaverse.
get the latest Metaverse trends
You will learn the history and the latest trends of the Metaverse and an overview of the technology behind it.
Test immersive experiences
You will be guided to test the latest immersive Metaverse experiences!
You will be able to talk to each other in in inspirational exercises.
You will be shown real examples from the Metaverse: what are companies creating today?
Join the course in February!
Examples of clients Linda has been working with.
Dont't take our word for it – here's what our clients say:
På Kronans Apoteks årliga leverantörsträff gav Linda oss en enastående introduktion till nästa generations Internet; Metaverse! Våra tankar om en spännande framtid späddes på när vi fick lära oss mer om vad metaverse faktiskt är, var man börjar om man vill doppa tårna här och vilka företag som redan är där samt massa exempel på vad de gör? Allt detta och lite till levererades i en fräsch och rolig stil som höll publiken engagerad och underhållen. Gör en bra dag och boka Linda!
Linda var en mycket engagerad och professionell moderator på vår konferens, KommITS IT-dagar 2022!
Hon var väl förberedd inför varje talare och fick alla att känna sig välkomna och avslappnade. Förutom ett genuint engagemang har också Linda ett stort hjärta, dessutom bjuder hon på sig själv.
Responsen vi har fått från konferensen har varit mycket positiv och Linda var en stor anledning till att allt gick så bra!

Jag vill med verkligen rekommendera henne till liknande uppdrag.
Linda är både sprudlande, entusiastisk och samtidigt djup grundad med mycket erfarenhet från IT-branschen som ger henne stor trovärdighet. Hon förklarar komplexa världar och affärsprocesser i Metaverse på ett lättförståeligt sätt så att man kan se både aktuella och framtida möjligheter med ny banbrytande teknik.
Det märks att Linda vet vad hon talar om när hon föreläser om digitala trender och ecommerce. Det var särskilt intressant att höra om vad som händer i Kina och hur den utvecklingen kommer påverka oss. Kul föreläsning, kan verkligen rekommendera Linda som föreläsare!
Wow, Linda fick verkligen publiken att skratta och de fick något att tänka på! Jag kan verkligen rekommendera Linda som en inspirerande, rolig föreläsare!
Superintressant, Linda var jätteengagerad, energisk och intressant!
Linda is one of the best Speakers in Sweden 2022
Linda was announced by Eventeffect to be one of the best lectures in Sweden 2022.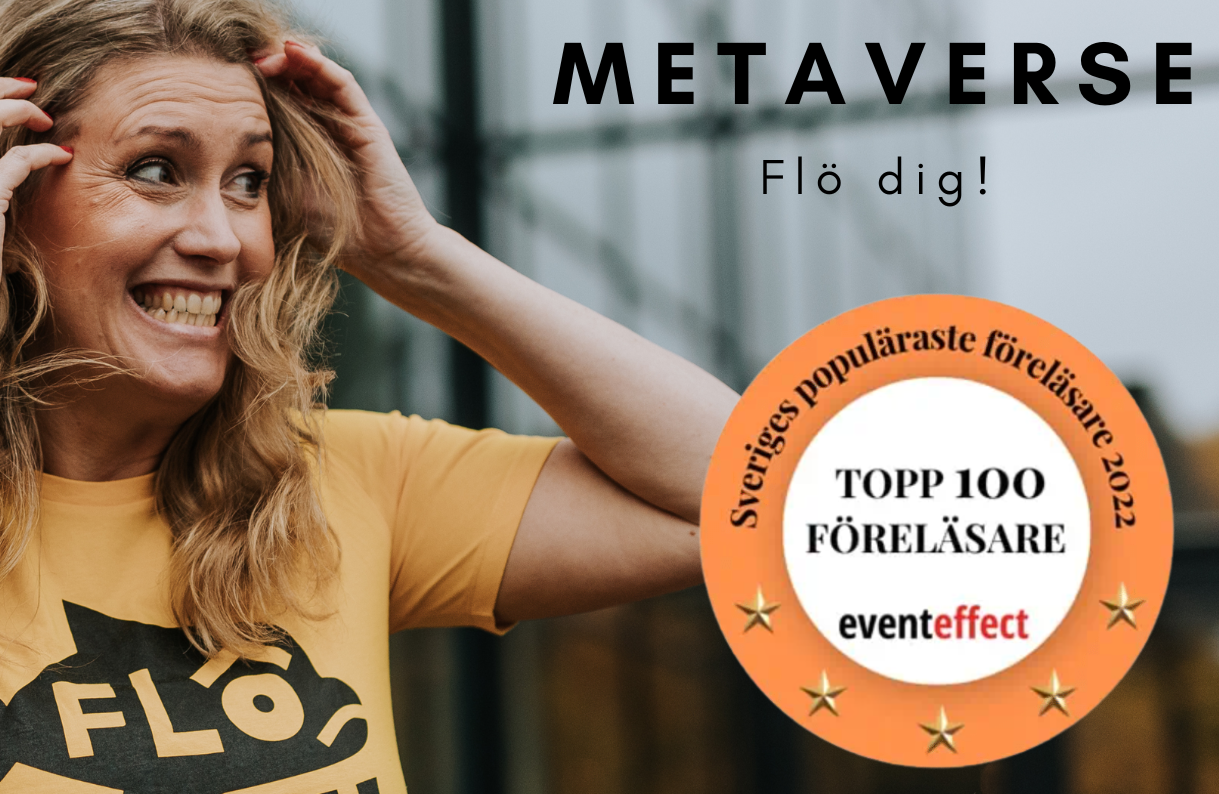 Contact: Linda@lindaujohansson.se